The Spring Egress: Moments with Georgia's Denning Horridus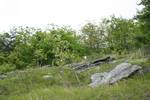 I heard the same sound again, she had slithered through some tunnel under the shelter stone and her head was now poked out of the opening just two feet from my crossed legs!
Jameson's Mamba Captive Care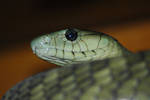 Jameson's mambas are extremely fast and agile arboreal snakes. These snakes spend most of their time in trees but they may descend to the ground to bask or in pursuit of prey.
Leo Vegas online casino Canada - slots-online-canada.ca/review/leovegas-casino/ invites new and inexperienced players to take their time while learning and mastering different online casino games.
Captive Care and Breeding of the Monocle

"I have heard of Monocles well into their 20's that are still breeding. The Monocle Cobra can be a hardy, long-lived snake if its requirements are met."
Keeping Kraits

"The most common and probably the most dangerous among all Indian snakes."
Captive care notes for Naja nigricollis
Insight on the proper maintenance of the Black-necked spitting cobra from South Africa.
Captive Care & Breeding of the Red Pigmy
A very detailed and interesting report on the Red Pigmy!
I Should Be Dead

"...Minutes later I lost all sense of humor and began to feel a heaviness in my chest, metallic tasting saliva, and a tingle that took on such violence that I felt like I was laying on a cheap motel vibrating bed.
Captive care notes for D. angusticeps
A South African Environmental Officer shares Captive care notes for Green mambas.
Lachesis Bites in Brazil: 2 Cases

"If there is venom inoculation, the first 60 minutes of these accidents are always dramatic and similar to the evolution of the hypovolemic shock: severe hypotension may occur within 20 minutes..."
The Black Mamba

An American and South African share their point of view and experience on Africa's most notorious elapid, the Black Mamba.
Pale-headed Snake
Captive care info for a rarely kept Australian species, suspected to be of similar toxicity to the Stephen's Banded Snake.
Captive Care of the Russell's Viper

A herpetologist from India discusses his techniques for captive care of the most dangerous viper in his country.
Ophiophagus hannah: Captive care notes
One couple's experiences with the captive care of King Cobras.
Snakebite in Sri Lanka

Sri Lanka's leading herpetologist gives us some insight into some possible factors that lead to the high rate of snakebite in this island country.
The Midget Faded Rattlesnake
A fascinating and rarely kept species from the western U.S.
Captive care of B.asper
"By my estimation,the world's most dangerous viper to catch" ~Dean Ripa
Keeping Gaboon Vipers
Captive care information for Africa's heavyweight vipers.
Captive Care of the Malayan Pitviper

Everything you need to know to keep these smooth-scaled, egg laying cousins of the North American copperhead.
Being Bit By the Big One
"...Both fangs right on the top of my hand, and injected a large quantity of venom...."
Bushmasters and the Heat Strike
"Why my bushmasters won't strike my artificial arm, and other sundries of the heat strike." -- by Dean Ripa
The Eastern Tiger Snake
"Hands On" experience from down under.